303.426.4411

Mon-Fri 11am-7pm

Sat 10am-5pm

Sun 11am-5pm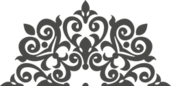 Class Supply List


One Pair (1pr) Chandelier Findings– Please choose some that have at least 3 dangle-points. 5 is best.

One Pair (1pr) Earwires.

One (1) spool of 24ga. Wire – Unless allergic to metal, I strongly recommend a Silver Plate or Gold Plate instead of Sterling or Gold Fill for your first time. You will waste quite a bit of it in the learning process. Save the fancy metals for your second piece.

At Least 35 Beads (no bigger than 6mm, 4mm is perfect size) Please make sure your wire will go through ALL of your beads. It can be a bit overwhelming to design your earrings as you are shopping for them, so if picking different shapes and colors doesn't come easy, don't fret. Choose all the same beads. Those are some of the most stunning pieces….

At Least One (1) Top-Drilled Bead (no more than 5) – This will be at the tip of the center dangle on your earring. Again, please make sure your wire will go through your beads.


Tools Needed:

Round-Nose Plyers




Flat- Nose Plyers